I am not a winter person. I hate it, in fact. Every year I anxiously worry about how much snow there will be and how I'll get through it without falling. I'm fat enough that getting up from a clean, dry floor is only manageable if I have something stable to hold on to. The thought of falling on ice or in the snow and having no traction and nothing around to help me up is my most immediate winter fear. I honestly don't know what I would do if I went down. So during the snowy winter months I do everything I can to prevent that disaster–winter safety becomes my number one concern.
There are a few strategies I've developed over the years to make walking on snow or ice as safe as possible.
**This post contains affiliate links. A small percentage of the sale of items listed here will be paid to The Fat Lip and supports our mission and growth. **
1. Give yourself some traction.
The first key to safe winter walking is all in your footwear. Now I know firsthand how impossible finding boots can be for some of us–if I ever find a pair that can accommodate my super fat ankles and calves, I will literally throw a party–but if you can find a closed shoe that will work for you, you can add traction via an ice cleat. It won't keep your feet dry, but it will provide some stability.
Not all ice cleats are created equal, though. Several years ago when I lived in Boston and took public transportation every day, I bought a pair of cleats that I thought would work perfectly, not realizing that the first time I walked off of the icy sidewalk into a tiled T station I would feel like I was on skates. The design of cleats like these doesn't allow your shoe's built-in tread to come in contact with the floor, so the metal cleats against smooth tile makes for a slippery situation.
This year, though I finally found an ice cleat attachment that was made to go from ice and snow outside to smooth indoor flooring safely. The Low-Pro cleat was specifically designed to be safe on all surfaces, and I have tested them myself and can tell you from experience that these are very secure both outdoors and in. There are a few small websites that sell them, but from what I can tell these are normally only available in bulk for industrial use. I have, however, found them on ebay in limited quantities. I am a size 10 Women's (US) and the Medium fits my bulky, wide shoe well (the rubber part stretches to cover your shoe, so the Medium will likely fit women's sizes 8-11.) Again, these listings have limited quantities, but I have seen this seller sell out of Mediums and relist again in the last 24 hours, so it seems like he has more stock than you can see at one time. He has large and extra large available as well, but if your size isn't listed, google "low-pro ice cleat" to check for other sellers.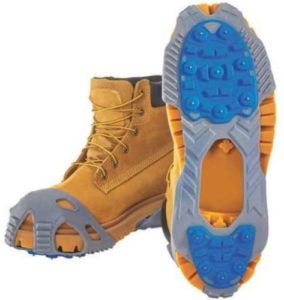 Low-Pro Winter Walking Cleats (safe for smooth indoor flooring also)
The standard YakTrax or Stabilicer-type cleat may still work for some of you, though. If you are only going from your car to your office and you can easily change your shoes when you get inside the door, the standard cleat design is totally adequate for that. The model below is affordable and widely available. Again, these are only good for those of you who can easily change your shoes for inside walking. I cannot stress this enough. Don't walk on smooth floors with these cleats.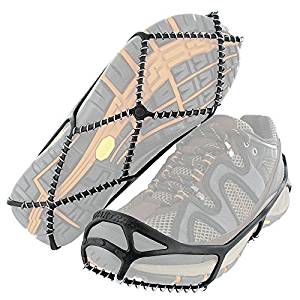 2) We all need some(thing) to lean on
While the ice cleats definitely improve my ice and snow walking confidence, I still don't feel totally secure out there. When I'm with my partner, I make him walk with me so I can hold his arm for a little extra stability. He lives two hours away, though, so most of the time I'm on my own. One day I was worrying over this, so I started browsing Amazon for solutions, and I found these walking sticks that have a stud on the end to provide grip on ice. They're meant for hikers and cross-country skiiers and I will definitely look like a total weirdo trekking to my car with them, but I'd rather that than fall and not be able to get up.  I think they'll also be helpful for going up steps or stepping off of curbs. Plus, if you think you only need one, you can give the other to another anxious fat in need.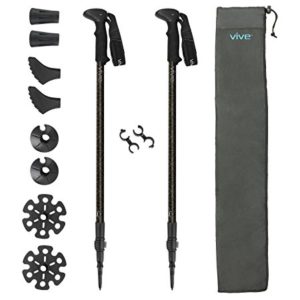 Vive Walking Sticks with Ice and Snow Tips
3) Light your way
This may seem a little like overkill, but when it's dark it's so hard to tell the difference between wet pavement and ice. Having a little flashlight in your bag or backpack will help you distinguish what is safe to walk on and what isn't.
4) A pocket full of peace of mind
And even with fancy ice cleats and super cool walking sticks, I still feel like I need a little bit of extra insurance, so I never leave my apartment without a pocket full of ice melt. I'm not kidding. I have a sandwich baggy full of salt in my coat pocket right now. Actually, I use the animal-feet-friendly kind because I don't want any furkids' little feet to be hurt as a result of my extra-strong winter anxiety. Keep this jug by your front door and fill your pockets before you walk out. Then if you see a questionable-looking ice spot, throw the ice melt down in front of you as you walk. It won't melt immediately, but the ice melt will provide something for your shoes/cleats to grip on to. I even keep a jug in my car for emergencies. Some places are just really bad at maintaining their sidewalks and I need to be prepared!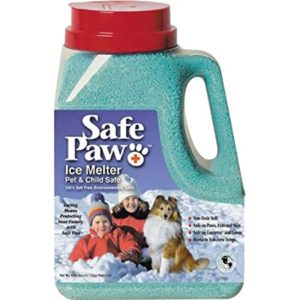 5) Keep yourself warm
Beyond all of the outside prep, you have to make sure you're doing everything you can to keep yourself warm as well. Some winter accessories are just hard to find for fat people, but here are some good places to start.
These socks are truly wide (and long!) They stretch up to 30 inches in the calf and up to 21 inches in the foot. No more cold ankles (or calves, for that matter–they're really long.)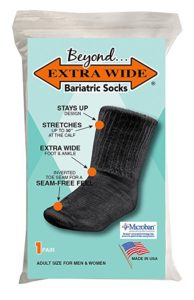 (And try these for indoor slipper-type socks with treads: http://amzn.to/2CgUn9A)
Coats are hard to come by for a lot of fats. There just isn't a great selection, especially for super and infinifats, so many of us go all winter without. If you can't find a coat that works, these sweatshirt options will get you through if you're not outside for long and you're protecting your face/hands/ears with other winter accessories.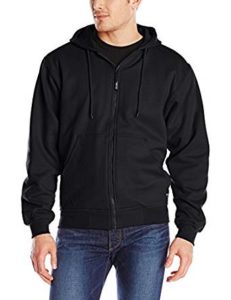 Thermal-lined Sweatshirt (Up to Men's 6X)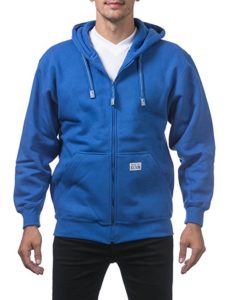 Heavyweight Hooded Sweatshirt (up to 7XL)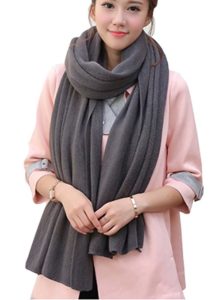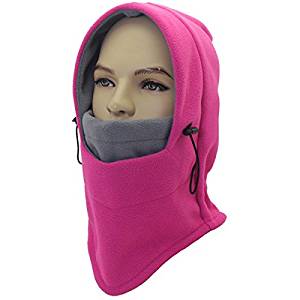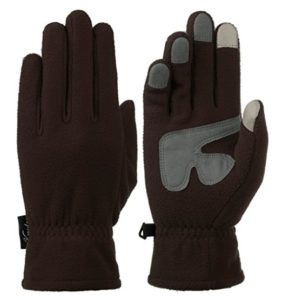 Touchscreen Capable Warm Fleece Gloves
6) Prepare your car, too.
Sidewalks aren't the only concern in winter weather, and while I'm sure you're a pro at winter driving, it's always a good idea to have a car safety kit in case you need it. Also, some cars are prone to battery issues in super cold weather. Mine definitely is. But you can save yourself a lot of time and grief by keeping a jump box in your car. You just connect the cables, turn on the box, and it provides enough charge for your car to start. I would have been stranded a dozen times if I didn't have mine. This model even has an air compressor for those times when the winter cold makes your tires a little low.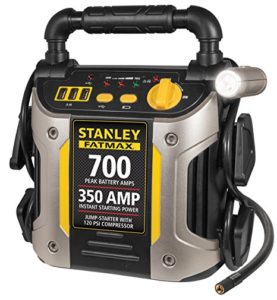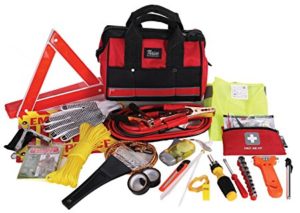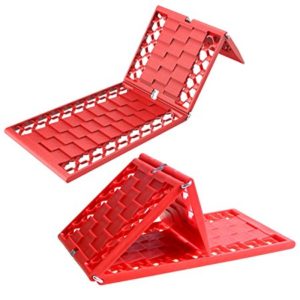 Spray De-Icer for Windshields and Outside Mirrors
Actually, when I was a kid I lived in the country and slide-offs in the winter happened all the time. My grandfather never let me leave home in the winter back then without a bag of kitty litter in my trunk. Not only does the extra weight help prevent fishtailing, but if your tires just can't get any grip on an icy or snowy surface, some cat litter poured around them can often provide much-needed traction. If you're not fancy, just throw a heavy bag of litter in your trunk for emergencies.
Also, when you're fat clearing the snow off of your car can be especially difficult. If you find yourself not being able to reach to clear snow off of your hood or roof, put a cheap plastic bristle broom in your trunk. It'll help you clear off quickly so you can get inside where the heat is.
7) Take it slow and keep your phone close by
The most important advice I can give you is to take it slow out there. Walk carefully and slowly, keep an eye out for icy patches and obstacles, and always always always have your phone with you in case you need help.
Be safe out there!
Have an idea for a blog topic? Use the Tell Your Story link to reach out!