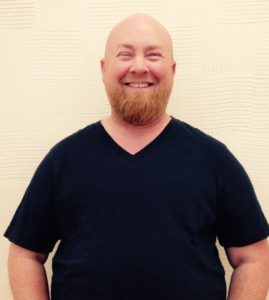 Shane Brodie is a fat trans artist and activist from Berkeley, California. Shane notably staged a one-man naked protest and performance art piece following the installation of InDecline's Donald Trump effigies in August 2016. Images and video from his protest are below.
Listen to Shane's TFL episode here: http://thefatlip.com/2016/09/14/episode-8-shane-brodie/
And a full text transcript of the episode can be found here: http://thefatlip.com/transcripts/episode-8-shane-brodie-transcript/
Follow Shane on social media and share his message!
https://www.facebook.com/sbroad.eye
https://www.facebook.com/ShaneBrodieCeramics
Bonus audio from the Fat Lip interview about Shane's art and sculpture:
Additional media about Shane and his protest:
http://www.eastbayexpress.com/oakland/my-manhood-is-my-heartandnbsp/Content?oid=4955830
http://www.eastbayexpress.com/oakland/letters-for-the-week-of-september-7-2016/Content?oid=4963186
http://www.sfchronicle.com/bayarea/nevius/article/Trump-statue-removed-quickly-but-legacy-lingers-9191556.php
Text of Shane's Letter to the Editor of the SF Chronicle in response to the CW Nevius piece:
Title: Body shaming

---

Regarding C.W. Nevius' "Nude Trump statue gone, but legacy lingers" (Aug. 30): The Donald Trump statues were wrongly compared to Robert Arneson's 1981 bust of former Mayor George Moscone. As the protester who was referenced in the article and as a sculptor in Arneson's lineage, I need to address this issue. It's the spectacle of San Franciscans jeering at the physical qualities of the Trump statue that I was protesting, not the actual statues themselves, which are not well-crafted and are like the punch line of a grade-school joke.

On the other hand, Arneson's Moscone bust is truly radical artwork. It explores the violence and hypocrisy of the murders and the "Twinkie defense." Instead of glossing over these hard truths and making a plain, noble-looking bust, Arneson memorialized the circumstances of Moscone's (and Harvey Milk's) death as part of the legacy of the city and its painful civil rights struggles.

Arneson was incredibly brave in his commitment, and the Moscone bust is an outstanding reminder to us of what happens when hatreds are stirred up and go unchecked. It's not useful to argue whether the Trump statues are art, but it is important to examine the hateful, body-shaming reactions they generated.

---

Shane Brodie, Berkeley